Your hometown Electrician in Athens
First of all, Athens Electric Company is your electrician for all your electric services. We specialize in emergency repairs and maintenance. Whether its a tripped breaker, power outage, or needing light bulbs and ballast replaced, our electricians can help!
Call us today at 706-614-3411 to schedule your electrical needs.
Why Athens Electric Company?
We provide our customers with professional quality work at a fair price.
Our Athens Electricians do the job right, treat you with genuine courtesy, and clean up after themselves. We dont leave a mess and like to leave things cleaner than before.

Athens Electric Company Satisfaction Guarunteed

Of course we love working normal business hours but we can be reached 24 hours a day, 7 days a week. Call today to check our after hours availability.
Our vans are fully equipped and stocked with with inventory in order to take care of your electric repairs quickly. Although we cant keep everything on our vans, we try to keep enough inventory to take care of most any emergency electrical service.
Our Electricians in Athens GA are skilled, licensed and most of all, trustworthy.
We promise to respond promptly to your routine and emergency needs and offer (same day service!)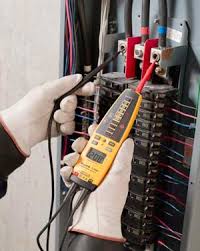 Our Experience
Finally, with over 22 years of experience as your local electrician in Athens, GA, we are passionate about exceeding your expectations. As an electrician in Athens, GA our experience includes wiring over 1000 new homes, countless emergency service calls that includes, tripped breakers, blown fuses, and electrical shorts. Therefore, let Athens Electric Company handle your tripped GFCI, panel change outs, changing ballast, switches, receptacles, flickering or blinking lights and other Electric Repair Service in Athens, GA.
Electricians that Care
At Athens Electric Company our number one asset is our customers. We welcome your feedback and suggestions because we care. Please use our Contact Us page to tell us what we're doing right or what we can improve on.